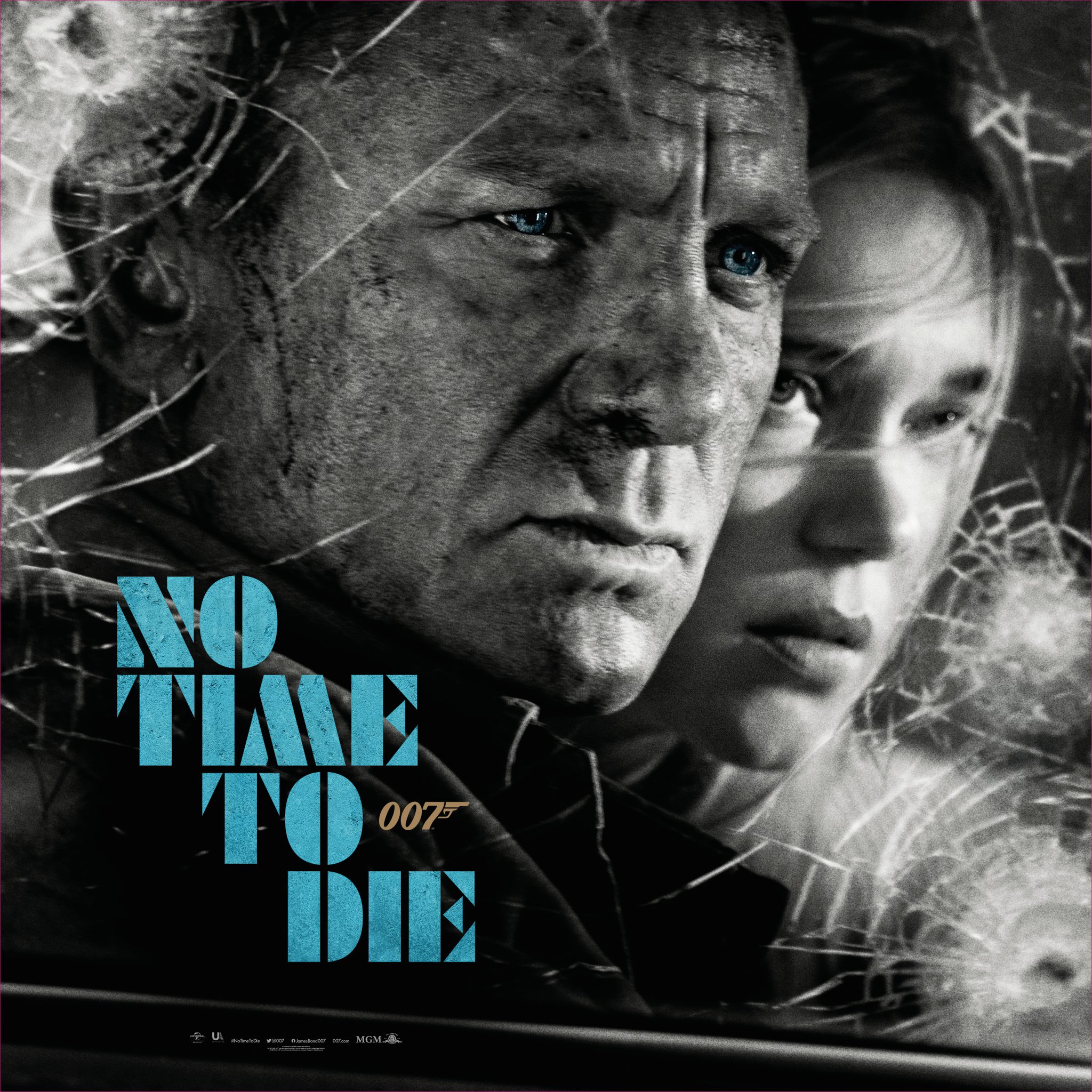 Director Cary Joji Fukunaga
Screenplay Neal Purvis, Robert Wade, Cary Joji Fukunaga, Phoebe Waller-Bridge
Starring Daniel Craig, Rami Malek, Léa Seydoux, Lashana Lynch, Ben Whishaw, Naomie Harris, Jeffrey Wright, Christoph Waltz, Ralph Fiennes, David Dencik, Ana De Armas
After a good but not great Spectre, the wish was that Bond could end on a slightly higher note. No Time To Die hits higher than some of the films in the Craig era, and leaves no doubt that the era is over. Like many films of the era, the stories are interlaced and overlong. It's made up for with the presentation of its characters as a series of equals, rather than stepping stone.
The story starts off with young Madeline Swann witnessing the murder of her mother. Then, after she believes she's killed the murderer, Safin (Malek), she finds herself being rescued by him.
Then we jump to just after the end of the last film. Swann and Bond are in Matera, Italy on a lover's holiday. This is interrupted, of course, by Spectre. Bond discovers there is more to Swann than she had revealed and the feeling of betrayal leaves a rupture between them.
Forward five years. A secret program spearheaded by M (Fiennes) is ambushed and the essential data is confiscated, along with one of the primary scientists (Dencik). If you think there is something bad that could come of this, well, you must have seen a Bond film before.
There are missions that work, then some that go haywire. Most of them do both. As the main bad guy, Malek does his job by just being creepy with bad skin. This film is not about him, though. He's just a tool to bring us to the inevitable conclusion.
The real stars of No Time To Die are the women. No longer are they just angels in distress. They shoot with their own licenses to kill. One of the pleasant surprises to the film is that at no point does one get the feeling that the refridgerator is going to be working overtime. Lynch, Seydoux, Harris and De Armas all get great workouts, while looking and sounding fantastic doing it, thanks to dialogue by Waller-Bridge.
How much one enjoys No Time To Die depends on a lot of things. There are some excellent sequences. I particularly enjoyed the opening battle in Matera, the chaotic party in Cuba and the chase in Norway. Lynch has the 00 act down pat, and Q (Wishaw) reaches a depth never expected. Sedoux raises her game to heights one has never witnessed for a Bond girl. She actually gets to be a woman.
Ultimately, this is Craig's film and they definitely give Bond the emotional workout of his cinematic life. It's good that someone with the range of Craig is given the freedom to emote a bit more than we've seen in previous Bond actors, outside of Dalton and Brosnan (on occasion). He has a gravity here that has never been part of the franchise before. It's been a hard ride, but it's been a great one.
(**** out of *****)